You deserve a healthy, beautiful smile.
We are dedicated to making it happen!

Braces and other teeth straightening options for ALL ages!

Making dental health fun and exciting for kids!

Worried about the cost of treatment?
Braces ARE affordable!
we can help!
Welcome to

Georgia Orthodontics & Children's Dentistry!

Our mission is simple. We are committed to making pediatric dentistry and family orthodontics fun, affordable and life-changing! We truly believe that all people deserve a healthy, beautiful smile and everything about us serves this purpose. At Georgia Orthodontics & Children's Dentistry, the specialty-trained doctors and teams of pediatric and orthodontic experts treat all patients like family.

We know that each patient has unique treatment and financial needs so care is always customized to fit you. We are excited to offer orthodontics for all ages and dental care for children in a fun and welcoming atmosphere. See what our family of patients has to say about us – we know you'll feel the same!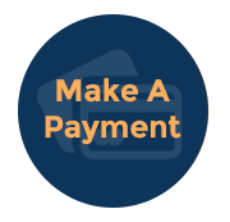 One destination, Two great services
NOW IN TWO CONVENIENT LOCATIONS!
Children's

Dentistry
First dental visits for young children starting at age 1
Ongoing dental checkups and cleanings
Preventive treatments including fluoride and dental sealants
Restorative treatments including tooth-colored fillings and crowns
Extraction (removal) of teeth
Safe, high-resolution dental imaging
Sedation options safe for children
Emergency visits
Orthodontics

– Braces
Early or Interceptive Treatment (Starting from Age 7)
Treatment options for Children, Teens and Adults
Braces
Clear Braces
Invisalign
Retainers
Free Smile Assessment
I was skeptical about going back into braces. Since this was my second round, I wanted something fast and affordable. I met with Dr. Patel and he was fantastic! He gave me different options, he was very detailed and he answered all my questions.

Karem M.
Dr. Patel is a gem of a person. My daughter is getting braces dine and dr. and staff make sure my daughter is comfortable with the treatment. Dr. Patel explains entire process patiently and gives time to answer any question we may have. Our experience is great and I strongly refer Dr. Patel for yours or your kid's orthodontics needs...

Dipal G.
Highly recommend Milton Dental Specialists!! They were so sweet to my daughter and took extra time and effort to make her enjoy her experience and be comfortable! As a parent this is much appreciated! My daughter left smiling and excited to have her teeth cleaned. Thank you Dr. Chong and Renal!

Natalie M.
An inviting waiting room with the front desk staff greeting me with a smile. Staff was very educated answering as many questions as possible since it was my first consultation for orthodontic help. Dr. Patel was VERY personable giving me all of the options for a plan of action the crowding of my teeth, and gave me all the information (time length, issues to be concerned with, financial differences) to help me choose the best plan for me. His details helped me to feel very comfortable with having to get braces as a female post 25+ years. I definitely recommend him as an orthodontist in the Milton/ North Atlanta area if you are looking for one. Best thing is that the first consultation was absolutely free!

Arti D.
Wow!!! What a great experience with Dr. Chong and Patel and their team at MDS. I was hesistant to send my kids to anyone but Dr. Chong just made my youngest feel so at ease that I knew this was the right place . And I'm now considering seeing Dr. Patel to finally get my teeth straightened after years of being apprehensive about my apprearance . Thanks to everyone at MDS

Jagdeep S.
Very happy with Milton Dental Specialists. Having a dentist and orthodontist in one location makes dental exams easy while wearing braces. They have great hours and are very accommodating for kids in school who don't want to miss school for orthodontic or dental work. Very happy with both the dentist and orthodontist.

Christy D.
Your Child's Chipped Tooth

Our teeth are considered stronger than any other substance in the human body. Unfortunately, they are still subject to damage. Tooth damage can include small cracks, chips or complete breaks. It is important to seek treatment as soon as possible if you have a fractured tooth. Even a tiny hairline crack in a tooth can…

Do You Know About Molar Cupping?

Molar cupping is a dental term that you may not be familiar with. Molar cupping can be described as "dental potholes" on the top surfaces of your back molars. These craters don't happen on their own. In fact, there are two main causes for molar cupping – bruxism and acid erosion. The condition can also…

Helping Your Child Overcome Their Fear of the Dentist

The sound of a drill, lying back in a chair, the scary-looking tools – it's not surprising that for some kids (and adults), going to the dentist can be a frightening prospect. The next time your little one is showing signs of fear about going to the dentist, consider these tips for putting them at…