Spark Clear Aligners
The advantages that Spark Aligners offer are made possible with TruGEN™ technology. This innovation in orthodontic treatment has resulted in a system that is clearer, fits more comfortably and promotes efficient tooth movement that is superior to leading competitors. Spark Clear Aligners have greater stain-resistant properties, making cleaning less of a chore for patients.
Teenagers and adults prefer clear aligners because these systems are designed to appear practically invisible. However, achieving the desired results is the most crucial aspect of any orthodontic treatment. With Spark Clear Aligners, the effective movement of teeth leads to better outcomes for patients.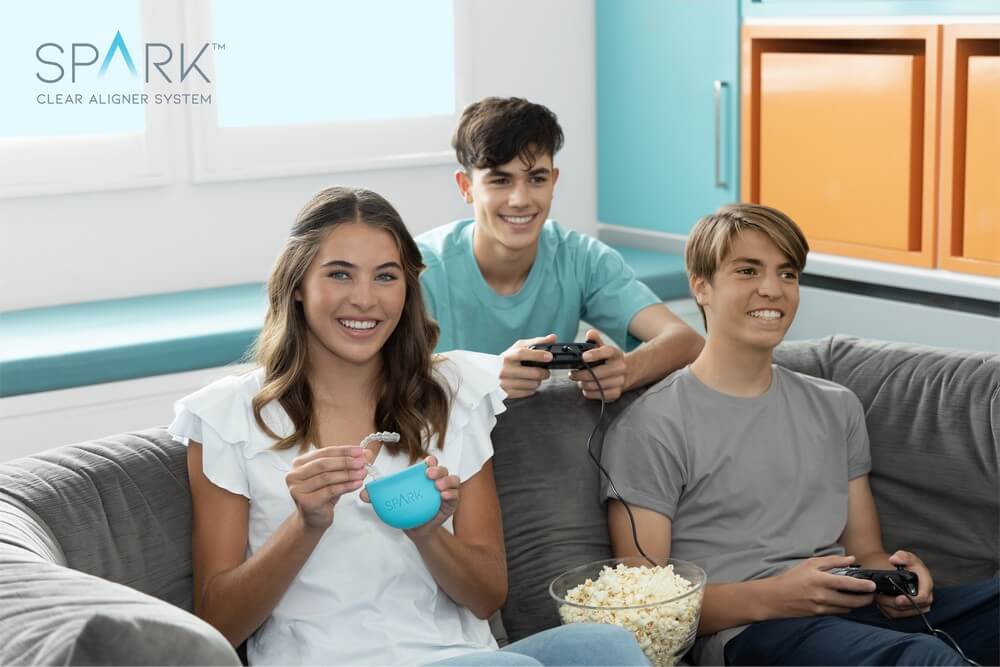 Invisible Braces to Straighten Teeth
When comparing clear aligners, there are several indicators of superior performance. The TruGEN™ system offers greater strength, durability and comfort. These properties benefit patients throughout the treatment journey. Clearer aligners also make life easier for teenagers and adults who feel self-conscious about smiling. Unlike traditional braces and competing aligners, Spark Aligners remain virtually invisible due to superior stain resistance.
Straightening teeth is a process that takes time, so comfort is essential to successful treatment. Spark Clear Aligners have the edge over the competition thanks to TruGEN™ innovation. Aligners are trimmed to fit, ensuring that the soft tissues in the mouth do not suffer irritation. Due to Spark Aligners' lightweight, thin design, patients may also experience greater comfort than they would with other clear aligners.
Inferior aligners are more susceptible to damage, which is especially problematic for active teens. Strength is, therefore, an inherent design element of the TruGEN™ Spark Aligner system. Unnecessary additional visits for new aligners are avoidable when you choose clear aligners from a specialist orthodontist.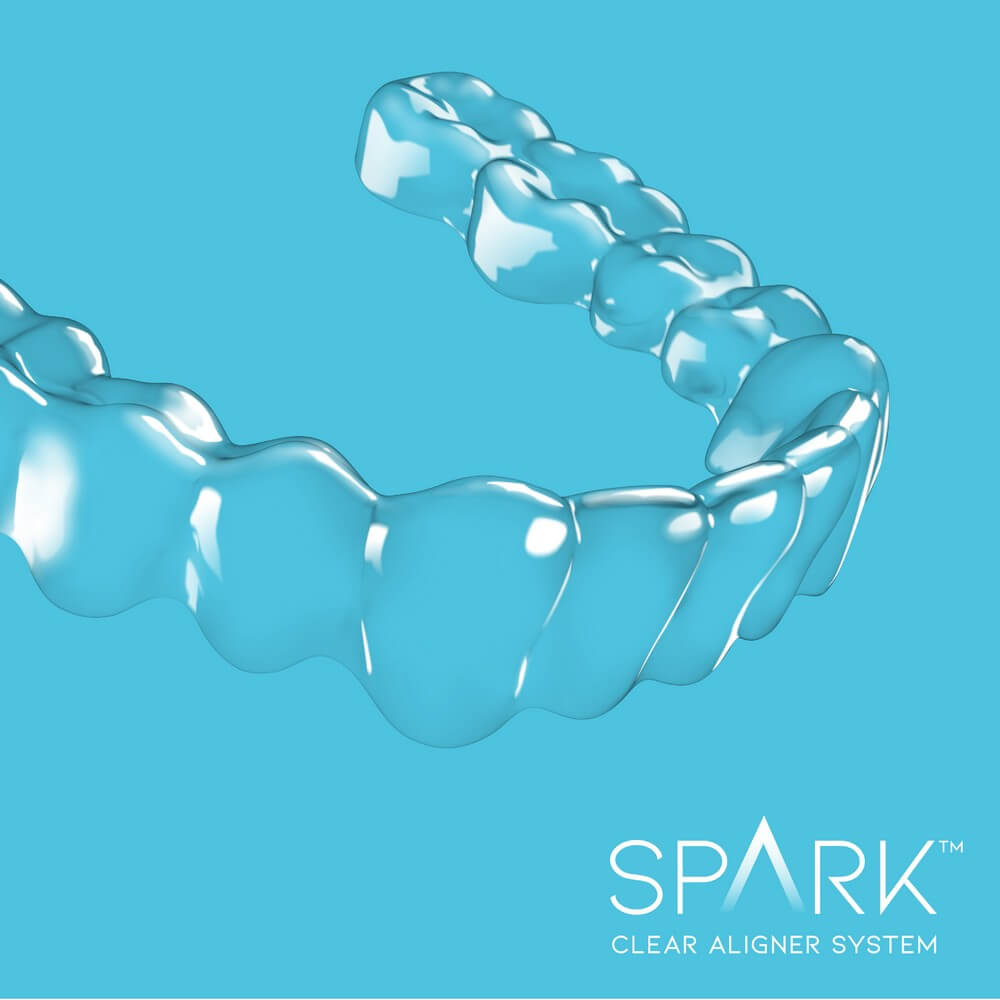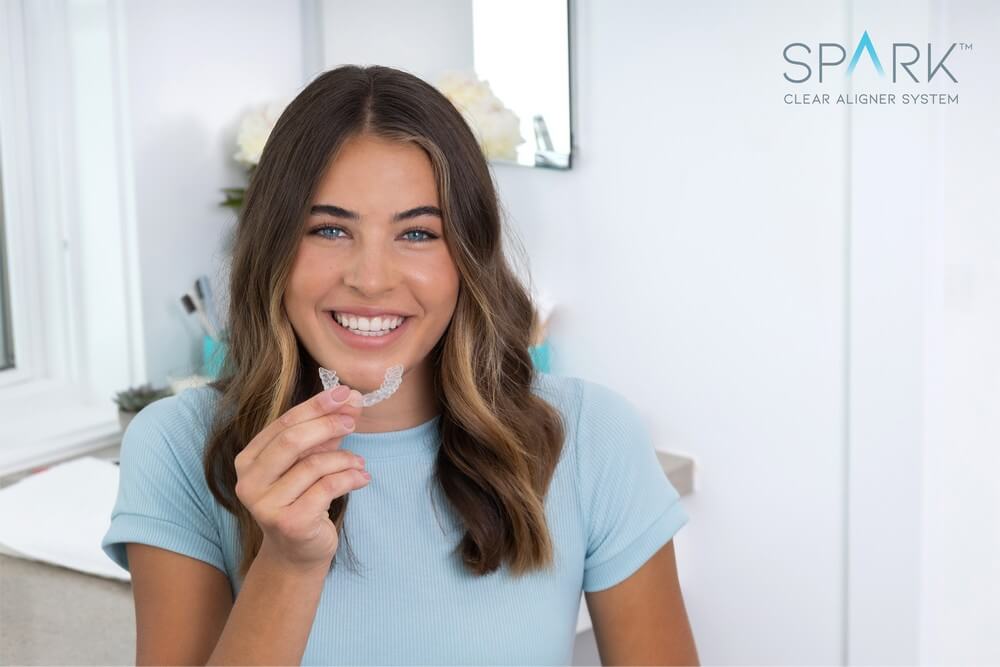 Spark Aligner Consultation
As with all orthodontic treatments, you will need to attend a consultation. This session will allow you to learn more about TruGEN™ and the treatment process. Your orthodontist can produce 3D imaging of how your teeth may look with Spark Aligners.
The good news is, Spark Aligners are suitable for a range of issues, including crowding, spacing, open bite, underbite, overbite, crossbite and more. The consultation process will allow your orthodontist to create a treatment plan to suit your specific needs.
If you are tired of hiding your smile or the parent of a teenager who lacks confidence due to crooked teeth, Spark Aligners could offer the perfect solution. We are confident that our patients will recommend Spark Aligners when they see the superior results of TruGEN™ technology.
Contact our office if you would like to learn more about TruGEN™ and Spark Aligners. Our offices are welcoming and comfortable, with a team of orthodontic specialists who are passionate about delivering excellence in treatment. Begin your journey toward straighter teeth and a brighter smile by booking an appointment today.