Justin Chong DMD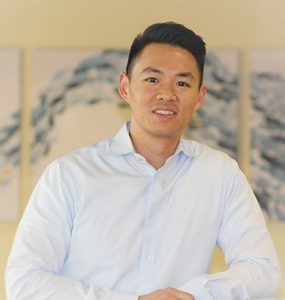 "I chose to specialize in pediatric dentistry because I love working with children. I particularly enjoy having the opportunity to ensure they have healthy, beautiful smiles as children, while helping shape their future approach to healthy oral hygiene as an adult."
Justin Chong was born and raised in the Atlanta, GA area, a true native Georgian with strong roots to this community. Originally, Dr. Chong was from Norcross, although his family moved to John's Creek in his later childhood, where he graduated from Chattahoochee High School. Not wanting to stray far from his family, he attended the Georgia Institute of Technology after high school and earned his engineering degree before he decided to pursue dentistry.
Moving to Augusta, Dr. Chong enrolled in the Medical College of Georgia and completed his Doctorate in General Dentistry. However, after moving back to Atlanta to begin his dental career, Dr. Chong realized his love of working with children was his true calling. He decided to pursue a specialty certificate in pediatric dentistry. Leaving Atlanta behind, he was accepted into the Temple University Hospital – Episcopal Division residency program for Pediatric Dentistry in Philadelphia, PA. After two years of additional training and earning the title of Chief Resident, Dr. Chong received his specialty certificate in Pediatric Dentistry and returned home to Atlanta.
At his practice of Georgia Orthodontics & Children's Dentistry, Dr. Chong has found his niche as a pediatric dental specialist. He is able to serve the Atlanta community that he loves, especially building beautiful smiles in the young Georgians that are his patients, while staying close to his family and friends.