Our Doctors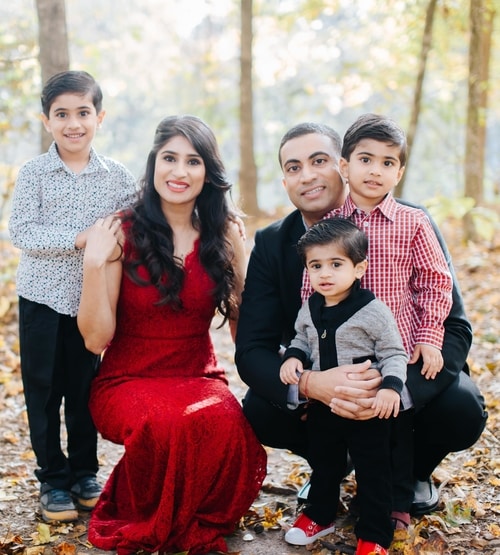 Jay V. Patel DMD MS Orthodontist
"I am honored to be an orthodontist and endeavor to treat each patient like a family member – sharing in their concerns and goals throughout treatment. Orthodontics is a truly transformative process for people of all ages. I take immense pride in watching patients develop the confidence to express their happiness as beautiful smiles take shape."
Originally from London, England, Dr. Jay V. Patel moved to Atlanta as a teen. After completing high school in Alpharetta, he harnessed his passion for art, science and happy people by completing the years of advanced training required to be a specialist in Orthodontics and Dentofacial Orthopedics.
Dr. Patel is an orthodontist. After graduating from dental school, orthodontists go on for another two or more years of education just in orthodontics at an accredited orthodontic residency program. Only after this formal education can one be called an orthodontist. Only orthodontists are accepted for membership in the American Association of Orthodontists (AAO). Selecting a member of the AAO for orthodontic care is the public's assurance that they are selecting an orthodontist.
An active member of several professional dental and orthodontic associations, Dr. Patel is committed to advancing the field of orthodontics and providing patients with the highest level of care possible. His extensive research in the area of x-rays and orthodontic treatment planning have also been published.
Dr. Patel approaches his career as an orthodontist with the philosophy that if you love what you do, you will never work a day in your life. When he is not in the office building beautiful smiles and relationships with patients, you will likely find him surrounded by family and friends.
Certificate in Orthodontics
Temple University School of Dentistry
Master of Science in Oral Biology
Temple University School of Dentistry
Doctorate of Dental Medicine
Temple University School of Dentistry
Bachelor of Science in Business Management
Georgia Institute of Technology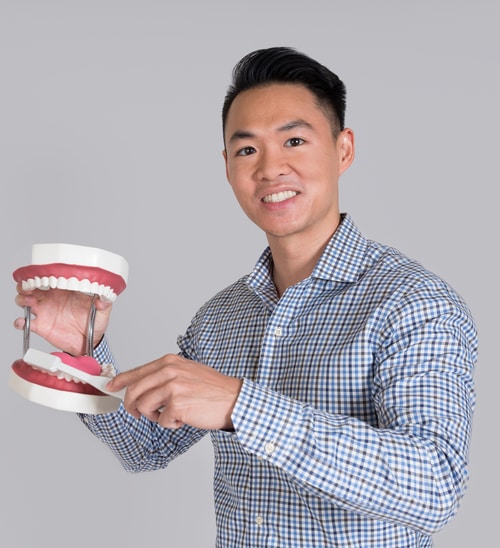 Justin Chong DMD Children's (Pediatric) Dentist
"I chose to specialize in pediatric dentistry because I love working with children. I particularly enjoy having the opportunity to ensure they have healthy, beautiful smiles as children, while helping shape their future approach to healthy oral hygiene as an adult."
Justin Chong was born and raised in the Atlanta, GA area, a true native Georgian with strong roots to this community. Originally, Dr. Chong was from Norcross, although his family moved to John's Creek in his later childhood, where he graduated from Chattahoochee High School. Not wanting to stray far from his family, he attended the Georgia Institute of Technology after high school and earned his engineering degree before he decided to pursue dentistry.
Moving to Augusta, Dr. Chong enrolled in the Medical College of Georgia and completed his Doctorate in General Dentistry. However, after moving back to Atlanta to begin his dental career, Dr. Chong realized his love of working with children was his true calling. He decided to pursue a specialty certificate in pediatric dentistry. Leaving Atlanta behind, he was accepted into the Temple University Hospital – Episcopal Division residency program for Pediatric Dentistry in Philadelphia, PA. After two years of additional training and earning the title of Chief Resident, Dr. Chong received his specialty certificate in Pediatric Dentistry and returned home to Atlanta.
At his practice of Georgia Orthodontics & Children's Dentistry, Dr. Chong has found his niche as a pediatric dental specialist. He is able to serve the Atlanta community that he loves, especially building beautiful smiles in the young Georgians that are his patients, while staying close to his family and friends.