Jay V Patel DMD MS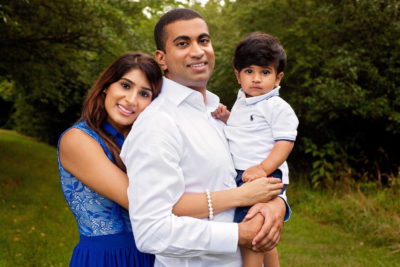 "I am honored to be an orthodontist and endeavor to treat each patient like a family member – sharing in their concerns and goals throughout treatment. Orthodontics is a truly transformative process for people of all ages. I take immense pride in watching patients develop the confidence to express their happiness as beautiful smiles take shape."
Originally from London, England, Dr. Jay V. Patel moved to Atlanta as a teen. After completing high school in Alpharetta, he harnessed his passion for art, science and happy people by completing the years of advanced training required to be a specialist in Orthodontics and Dentofacial Orthopedics.
Dr. Patel is an orthodontist. After graduating from dental school, orthodontists go on for another two or more years of education just in orthodontics at an accredited orthodontic residency program. Only after this formal education can one be called an orthodontist. Only orthodontists are accepted for membership in the American Association of Orthodontists (AAO). Selecting a member of the AAO for orthodontic care is the public's assurance that they are selecting an orthodontist.
An active member of several professional dental and orthodontic associations, Dr. Patel is committed to advancing the field of orthodontics and providing patients with the highest level of care possible. His extensive research in the area of x-rays and orthodontic treatment planning have also been published.
Dr. Patel approaches his career as an orthodontist with the philosophy that if you love what you do, you will never work a day in your life. When he is not in the office building beautiful smiles and relationships with patients, you will likely find him surrounded by family and friends.
Certificate in Orthodontics
Temple University School of Dentistry
Master of Science in Oral Biology
Temple University School of Dentistry
Doctorate of Dental Medicine
Temple University School of Dentistry
Bachelor of Science in Business Management
Georgia Institute of Technology