4 Steps To Follow When A Tooth Gets Knocked Out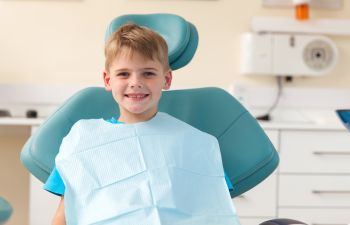 Accidents happen. Just like the bones of our body can get injured or broken, your teeth can also become damaged or get knocked out during trauma. While you may be plagued with shock or devastation to learn that a secondary tooth has come out of your child's mouth, what you do in the following minutes can mean the difference in permanently parting with this natural tooth or making it possible for your dentist to reattach it. Yes, an avulsed tooth can be reattached. However, there are some careful steps that need to be followed to increase your chances of success.
#1 Handle with Utmost Care. How you handle the knocked-out tooth is vitally important. Only touch or handle the crown of the tooth, not the tooth root! The root contains vital ligament cells that need to be left alone so that they can survive.
#2 Clean Properly. If the tooth root is dirty, gently rinse the tooth in milk or saline. The idea is to keep the ligament cells of the root alive.
#3 Hold It in the Socket or Store It Correctly. To give yourself the best chance of replant treatment, place your tooth back in its socket in its correct position. Hold it firmly in place with a tissue. Again, the patient is unable to do this, store the tooth in a cup of milk, the patient's spit or use water as a last resort. Don't let the tooth dry out!
#4 Act Fast. Time is of the essence when it comes to reattaching an avulsed tooth. You'll want to get to your dental office as soon as possible. Ideally, this should happen within an hour of the injury.
At Georgia Orthodontics & Children's Dentistry, we proudly offer emergency dental care for our patients. If you have any questions or concerns about your child's teeth or gums after an accident, we want to hear from you immediately. We are happy to walk you through the steps you can take at home to foster a more successful treatment when you get in to see us.
Posted on behalf of Georgia Orthodontics & Children's Dentistry
13075 Hwy 9, Suite 110
Milton, GA 30004
Phone: (770) 521-2100
Mon – Fri
: 8:30am – 5:00pm