5 Ways to Make Orthodontic Treatment More Affordable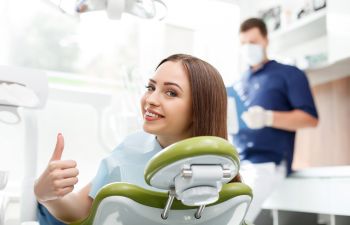 If you have crooked or misaligned teeth, orthodontics can offer priceless benefits towards your self-confidence, oral health and overall well-bring. Still, orthodontics requires a notable investment which can make many people shy away from the treatment their smile needs to look its best. However, before you assume that orthodontics is too expensive for your budget, you should know that there are ways to make treatments more affordable. In addition, not all treatment options cost the same. The cost of your orthodontic treatment is dependent on factors such as the type and length of your proposed treatment, as well as whether or not you have a dental insurance plan with orthodontic coverage.
Regardless of your estimated cost of braces or aligner therapy, here are some ways you can make orthodontics more affordable:
#1 Take advantage of pre-tax savings accounts.
By contributing your pre-tax dollars to a Flexible Spending Account (FSA) or Health Savings Account, you can help cover a significant portion of your patient co-payment.
#2 Re-evaluate your budget priorities.
Many patients find that they can move resources around in their overall budget to free up funds for orthodontic treatment. When doing so, carefully consider the purchases that you do not need immediately and recognize braces as a life-long investment towards your self-esteem and dental health.
#3 Check your insurance plan.
If you have dental insurance, it is important that you find out whether or not your plan offers orthodontic benefits, especially when it comes to dependents and students up to a certain age. Next, make sure your orthodontist is an in-network provider for your plan to maximizes your savings.
#4 Consider a Payment Plan
Whether you have insurance or not, many dental offices can help you manage your out-of-pocket costs of treatment with customized payment plans. At Georgia Orthodontics & Children's Dentistry, we have payment plans that are no-fee and 0% interest.
#5 Ask About Special Discounts
You may be surprised to learn about financing specials and discounts offered at your orthodontist's office. Many of our patients take advantage of our pay-in-full discount of 5% as a book-keeping courtesy.
Is the cost of braces holding you back from getting the straight smile you deserve? Call Georgia Orthodontics & Children's Dentistry. We can make your orthodontic treatment fit your budget!
Posted on behalf of Georgia Orthodontics & Children's Dentistry
13075 Hwy 9, Suite 110
Milton, GA 30004
Phone: (770) 521-2100
Mon – Fri
: 8:30am – 5:00pm