Dental Ankylosis: Why Your Orthodontist Needs to Know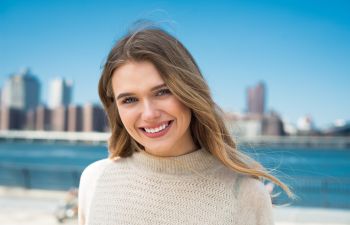 Have you ever heard of dental ankylosis? It's an abnormal condition of the teeth where the tooth (or teeth) is fused or fixed to the underlying bone. In a normal tooth, the tooth roots are surrounded by periodontal ligaments of gum tissue that hold the tooth in the socket. However, in an ankylosed tooth, a cementum material builds up and connects the root to the bone. This can halt the tooth from erupting further. It typically occurs in primary teeth, but can also develop in permanent teeth. If a primary tooth that is affected, there is little chance that the tooth will fall out on its own.
How Is Ankylosis Diagnosed?
In many cases, an ankylosed tooth can be revealed during a visual exam. The tooth will often be shorter than the rest of the tooth, or appear as though it is sinking back into the gum. A dentist or orthodontist may also tap on the tooth. One that is fused to the bone will sound different than the rest of the teeth. Of course, a dental x-ray can also be a form of diagnosis.
Why Is Ankylosis a Problem?
Ankylosis can cause a host of issues within the mouth, particularly in terms of spacing, alignment and position of adjacent teeth. These are all concerns for an orthodontist! Here are a few potential complications that can result from an ankylosed tooth:
Neighboring teeth may tip as they grow and erupt
Displacement of permanent tooth
Space loss
Distortion of jaw height and/or alveolar bone
Disruption in jaw development and occlusion
Why Early Orthodontics Is Important?
By allowing your child to see an orthodontist early, or during the mixed dentition phase, problems like ankylosis can be addressed at a more treatable stage, lessening the risk of causing damage. The ankylosed tooth can be monitored alongside teeth that are erupting. Typically, this is around 5 or 6 years of age.
At Georgia Orthodontics & Children's Dentistry, we give parents the valued benefit of providing both pediatric dentistry and orthodontics. This means that we can keep an eye out for ankylosis during routine dental visits. If an ankylosed tooth is present, you can trust that we will take the appropriate measures needed to protect your child's smile as it continues to grow. In some cases, this may be watching the developing occlusion, and in other situations, an extraction of the ankylosed tooth is best.
If you suspect your child has a tooth that is fused to the underlying bone, appears shorter or refuses to come out, call Georgia Orthodontics & Children's Dentistry today for an evaluation.
Posted on behalf of Georgia Orthodontics & Children's Dentistry
13075 Hwy 9, Suite 110
Milton, GA 30004
Phone: (770) 521-2100
Mon – Fri
: 8:30am – 5:00pm