Do I Really Have To Wear My Retainer After Braces?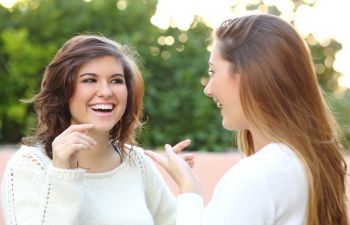 If you have recently had your braces removed, congratulations on completing the hardest phase of your orthodontic treatment! But guess what? Your treatment is not really over. The final phase is called retention, which involves wearing that retainer that your orthodontist custom fit for your new smile.
Many patients walk away from the orthodontic office under the assumption that wearing their retainer is "optional" or only an "extra measure" to keep their teeth in place. This can be a very unfortunate misconception. Regardless of your age or the severity of your orthodontic correction, wearing your retainer the way you were instructed to do so is absolutely necessary. In fact, it is the most important thing you can do to protect your investment, your time and your sacrifice from wearing braces. Don't let all that go to waste because you don't feel like popping in your appliance.
What Do Retainers Do?
Retainers play a critical role in the outcome of your orthodontic treatment! Retainers keep your teeth shifting or migrating back to their old position (called relapse). How you wear your retainer is dependent upon what your orthodontist thinks is best for your unique case. You may be asked to wear your retainer 24/7 for a short period of time or just while you sleep.
There are different kinds of retainers as well. If you aren't sure you can commit to caring for your retainer or remembering to put it in, then you may want to ask for a permanent or fixed retainer. A fixed retainer may also be recommended to help your gums and bone tissues align and stabilize with your newly corrected bite, which can be a lengthy process for some.
Have more questions about the importance of retainers or how you should wear yours? Call Dr. Patel at Georgia Orthodontics & Children's Dentistry. We specialize in both orthodontics and pediatric dental care.
Posted on behalf of Georgia Orthodontics & Children's Dentistry
13075 Hwy 9, Suite 110
Milton, GA 30004
Phone: (770) 521-2100
Mon – Fri
: 8:30am – 5:00pm