Do You Know About Molar Cupping?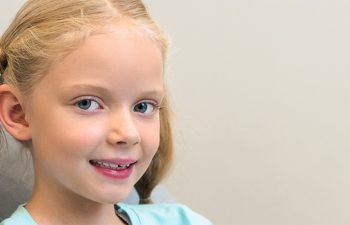 Molar cupping is a dental term that you may not be familiar with. Molar cupping can be described as "dental potholes" on the top surfaces of your back molars. These craters don't happen on their own. In fact, there are two main causes for molar cupping – bruxism and acid erosion. The condition can also involve both, such as when a patient has acid reflux and also grinds his or her teeth. Acid erosion can also occur from external sources, like excessive soda or fruit juice consumption. Regardless of the cause, molar cupping needs to be addressed by your dentist. Before any restorative treatments are initiated, however, you'll need to revise or eliminate the habits that are causing the deep pits in your molars.
Diagnosing Cupping
Your molars can be difficult to see by yourself. It may take some close investigating in the mirror to see the craters. Some patients will find that their teeth fit together differently or that their dental fillings or inlays have become loose. However, the best way to diagnose molar cupping is with your dentist. Your dentist can easily tell just by looking at your teeth under a special light and magnifying lens. You may be asked several questions in order for your dentist to determine the root cause of your molar cupping. For example, do you have a sore jaw in the morning from grinding or clenching your teeth? Do you suffer from acid reflux? Do you regularly consume highly acidic foods and drinks?
How "Dental Potholes" Develop
How does molar cupping occur? Whether the acid is intrinsic (regurgitated) or extrinsic (ingested), it can gradually demineralize the chewing surfaces of your teeth. The cusps are especially vulnerable to abrasion and deterioration after this process. Once the cusp tips of the molars have worn away, the damage will penetrate the inner dentin layer of the tooth, which tends to deteriorate at a faster rate than the outer enamel. Once the dentin begins to "cup" beneath the enamel, the enamel layer collapses and the cupped area grows wider and deeper.
Treatment for Cupping
There are a variety of restorative treatments for molar cupping, depending on its severity. Your dentist may suggest a composite filling, inlay, onlay or dental crown to restore the damaged tooth. It is critical that the underlying habit is also addressed so that future cupping does not occur. Neglecting to treat molar cupping could lead to painful sensitivity, bite/jaw discomfort and even tooth loss if the damage becomes severe.
Molar cupping is not uncommon in pediatric patients. At Georgia Orthodontics & Children's Dentistry, we can detect this specific dental problem and recommend a treatment before it compromises the health and integrity your child's smile.
Posted on behalf of Georgia Orthodontics & Children's Dentistry
13075 Hwy 9, Suite 110
Milton, GA 30004
Phone: (770) 521-2100
Mon – Fri
: 8:30am – 5:00pm