Does My Child Really Need Dental Sealants?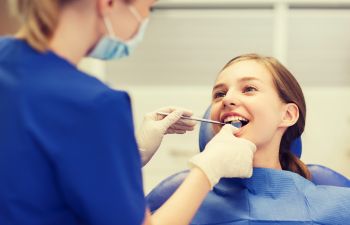 Brushing, flossing and limiting sugar are essential rules for avoiding cavities. However, if you are a child with emerging permanent teeth, professional dental care offers yet another powerful weapon against tooth decay. Dental sealants are designed to provide extra protection for those back molars that are hard to keep clean for kids. Since dental sealants are routine but not required, parents often question their value and necessity. Here's a closer look at what this simple, quick dental treatment can do for your child's oral health.
What are Dental Sealants?
It is important to understand exactly what dental sealants are as well as when and how they are applied. Dental sealants are thin, clear coatings that are painted on the surface of molars. These adult teeth first emerge in the back of the mouth around age 6 and another set comes in around age 12. These are ideal times to get dental sealants.
Sealants mold into the deep pits and crevices of the back molars, which are often areas that are more difficult to clean and where sugars and plaque accumulate in young smiles. Sealants do not eliminate the need for brushing and flossing on the molars, but they do provide a remarkable layer of protection to help your child avoid cavities. Cavities are one of the leading reasons why kids in the United States miss school or don't perform well in school! In addition, cavities can be painful and they require a filling or crown to repair.
Top Reasons to Schedule Sealants for Your Child
If you are still on the fence about giving your child sealants, consider these staggering facts:
Dental sealants prevent 80% of cavities in the back teeth
School-aged children without sealants have 3 times more cavities
Sealants are much more affordable than repairing a cavity
Getting sealants takes just minutes and involves no pain
Dental sealants are covered by most health insurance plans
Sealants can last for several years and bridge the gap for novice brushers
Ready to schedule dental sealants for your child? At Georgia Orthodontic & Children's Dentistry, we offer comprehensive preventative care for each child. In most cases, we can apply sealants during your child's routine dental checkup and cleaning.
Posted on behalf of Georgia Orthodontics & Children's Dentistry
13075 Hwy 9, Suite 110
Milton, GA 30004
Phone: (770) 521-2100
Mon – Fri
: 8:30am – 5:00pm