FAQs From Teens About Braces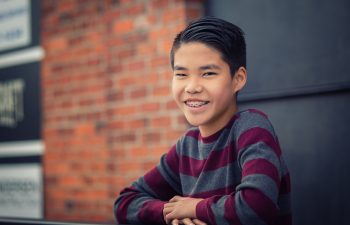 Getting traditional braces a teen raises many questions and concerns. Teens are not only busy developing physical and social skills, but they can also be quite intimidated about the way braces may affect their adolescent lifestyle. While some teenagers can avoid traditional braces altogether by choosing Invisalign, not all young patients are candidates. If fixed brackets and bands are in your future, here are some common questions you may have:
Do I Have to Stop Eating Candy?

No, you won't have to neglect your sweet tooth completely during braces. However, you will need to choose wisely. It is not a matter of sugar (although you should be aware of how much sugar you are consuming), it is about the texture and consistency of your go-to treat. Avoid gooey candy bars, hard candies and chewing gum. Examples are caramel, Laffy Taffy, peppermints, etc. You can, however, indulge in other candy varieties that won't stick to your braces or break a bracket. Consider a peanut butter cup or plain chocolate candy bar.

What If My Braces Hurt?

It is normal and expected for your teeth to feel sore after getting your braces put on and/or after an adjustment or tightening appointment. This is temporary and can be relieved with an over-the-counter pain medicine. You may also want to stick to a soft foods diet for a day or so. If your brackets or wires irritate your gums or lips, ask for some extra wax from your orthodontist to provide a buffer. Your mouth will adjust over time.

Will I Be Able to Play an Instrument?

Many teens wonder if they'll be able to continue playing in the band after they get their braces. There are certain instruments that rely on precise lip placement, such as the clarinet and many brass instruments. While you may have a period of adjustment, most teens adapt just fine.

What If I Play Sports?

It is important to get an athletic mouthguard that is specifically designed for braces. This will protect your teeth as well as your actual braces while on the playing field. Trauma involving the mouth while wearing braces can create significant injuries to your lips, cheek or another person! Go ahead and invest in proper protection for your sport.
Have more burning questions about what teen life is like in braces? Please call on us. At Georgia Orthodontics & Children's Dentistry, we treat patients of all ages with the latest orthodontic solutions.
Posted on behalf of Georgia Orthodontics & Children's Dentistry
13075 Hwy 9, Suite 110
Milton, GA 30004
Phone: (770) 521-2100
Mon – Fri
: 8:30am – 5:00pm