Helping Your Child Overcome Their Fear of the Dentist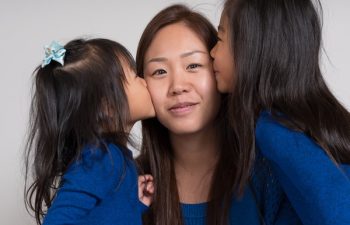 The sound of a drill, lying back in a chair, the scary-looking tools – it's not surprising that for some kids (and adults), going to the dentist can be a frightening prospect.
The next time your little one is showing signs of fear about going to the dentist, consider these tips for putting them at ease:
Start them early. To promote good oral hygiene practices, the American Dental Association recommends bringing children into the dentist shortly after their first tooth comes in, usually around 1-year-old. Afterwards, follow up that initial visit with routine visits based on the dentist's recommendations. This helps kids get comfortable with the idea of going to the dentist, and makes it a familiar place, rather than a scary one.
Be honest, but soothing. For slightly older children, be up front with them about what will happen during their trip, but not in a way that creates anxiety. Avoid words like "shot," or "drill," that could induce fear unnecessarily, and let them know that the dentist is there to help them keep their teeth healthy, not something to be afraid of.
Model good oral health at home. To prevent the idea of the dentist from seeming foreign and strange, promote healthy teeth at home. Show them how to brush their teeth correctly, and model it yourself to help them get used to the idea of cleaning their mouth. And talk positively about the experience of going to the dentist. Showing your own fear or anxiety about the dentist can rub off on the kiddos.
Keep them comfortable. If a pair of fun PJ's or a favorite stuffed animal can soothe them at the dentist, indulge them. This can help them feel safe.
As for us here at Georgia Orthodontics & Children's Dentistry, we make it a priority to make your child's visit as comfortable as possible. To this end, our practice offers nitrous oxide sedation for kids as well as a full menu of soothing, kid-friendly amenities, such as pillows, blankets, soothing toys, cartoons and more. Together, we can make the dentist's office a place of fun instead of fear.
Call our Milton or Lawrenceville office today to schedule your child's appointment. We treat the smiles of toddlers to teens and everyone in between.
Posted on behalf of Georgia Orthodontics & Children's Dentistry
13075 Hwy 9, Suite 110
Milton, GA 30004
Phone: (770) 521-2100
Mon – Fri
: 8:30am – 5:00pm