How Adult Braces Can Turn Back the Hands of Time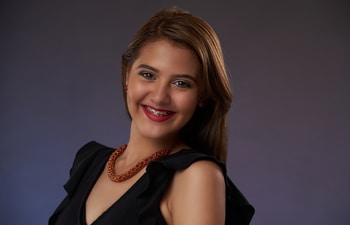 Whether you are leaving your 30's or entering your 70's, anti-aging is a hot topic among many adults. When you consider ways to make yourself look younger, you probably think of anti-aging creams, facial fillers or plastic surgery. But did you know that braces can also be considered as an effective and permanent way to turn back the hands of time?
While we often associate braces with kids or teens, adults can get braces too. In fact, adults may have had braces as a child but need orthodontic treatment again. Perhaps you didn't wear your retainer like you should have or you've had missing teeth, a teeth grinding habit or other circumstances that caused your teeth to migrate out of alignment. Regardless of the cause, you may want to think about straightening your teeth as an adult. Adult braces can undoubtedly improve the health and the function of your teeth (eating, speaking, etc). However, the cosmetic gain in straightening your teeth as an adult can be the biggest advantage of all. After all, no one can deny the fact that straight and aligned teeth create an attractive and youthful smile!
When it comes to orthodontics and cosmetic improvement, a recent article in The Washington Postwent as far as saying that "having braces, then, is like finding the fountain of youth." The comedian author relays that traditional braces can not only create a straighter and more youthful smile, but the mere experience in wearing the braces can make you feel young on the inside – in other words, it can take you right back to those adolescent days of doing life with metal brackets, wires and rubber bands on your teeth.
If you'd rather put those teenage years in metal braces totally behind you, you will be pleased to know that you have alternative treatment options that can correct your crooked, spaced or misaligned teeth without others knowing. In fact, the braces you wore as a child can be very different from the braces you choose as an adult. Today's options in modern orthodontics are much more comfortable, faster and discreet than what you experienced as a child. If you want straighter teeth as an adult, you can choose from Invisalign and other advanced treatment options that are more preferred by adult patients.
Ready to take years off of your appearance? Consider calling an orthodontist instead of a plastic surgeon. At Georgia Orthodontics & Children's Dentistry, we proudly offer the latest treatment options in adult braces. We help patients realize the functional and health benefits of straighter teeth as well as the overwhelming cosmetic advantage. Call today for a consultation!
Posted on behalf of Georgia Orthodontics & Children's Dentistry
13075 Hwy 9, Suite 110
Milton, GA 30004
Phone: (770) 521-2100
Mon – Fri
: 8:30am – 5:00pm