How Dental Misalignment Impacts Speech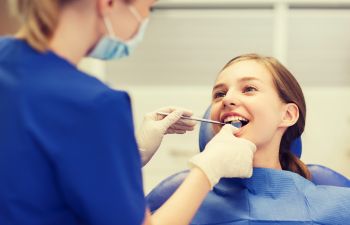 While our tongue gets most of the credit, there are other oral features that impact the way we talk. In fact, tooth and jaw problems are among the leading reasons for speech impediments. If you notice that your child is having difficulty pronouncing certain words or syllables properly, you may want to visit an orthodontist before you begin speech therapy.
There are many ways in which the teeth and jaw can impact speech. Some patients may have a jaw that is too small, resulting in the crowding of teeth and less room for the tongue to move around during speech. Other children may suffer temporary speech impediments when they lose primary teeth too early. In most cases, however, it is the alignment of the teeth and jaw that pose the biggest threats to clear speech.
Crooked Teeth
Whether you are young or old, the lips, tongue and teeth all must work together to form words by controlling the airflow out of the mouth. Many sounds are created with the specific placement of the tongue on the back of the teeth. If your teeth are crooked, overlapping, twisted or simply out of position, this can undoubtedly affect the way you pronounce certain words or sounds.
When it comes to children, we know they are learning proper speech to begin with. However, it is important to know when dental alignment issues are to blame. If you are concerned that your child's speech development is negatively impacted by the position of their teeth and/or jaw, please schedule an evaluation at Georgia Orthodontics & Children's Dentistry.
Our office can provide early orthodontic treatment to protect your child from long-term speech problems and other oral health issues related to improper teeth alignment. Call our Milton office today to learn if your child is a candidate.
Posted on behalf of Georgia Orthodontics & Children's Dentistry
13075 Hwy 9, Suite 110
Milton, GA 30004
Phone: (770) 521-2100
Mon – Fri
: 8:30am – 5:00pm