Kids Can Get Dental Crowns, Too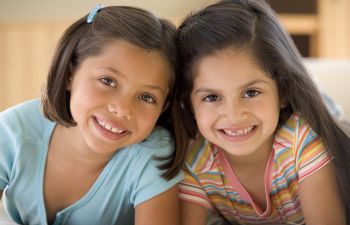 Dental crowns serve as caps for damaged or weak teeth. This durable, natural-looking cap encases all visible surfaces of the affected tooth. It is common to associate dental crowns with adults, but young smiles are also candidates for this time-tested restorative treatment. In fact, crowns can be an excellent way to protect and strengthen damaged teeth – even if they are baby teeth!
Why Would a Dentist Suggest a Crown for Your Child?
Just like adult teeth, primary teeth can suffer damage beyond what a simple dental filling can repair. Although baby teeth eventually fall out, they still serve important purposes for the time they are there. Baby teeth are considered placeholders for permanent teeth, and they also contribute to your child's speech development and overall health. Simply pulling a diseased or damaged baby tooth isn't always best. Therefore, the need to restore the tooth becomes necessary.
There are several reasons that a dentist might decide a dental crown is the best solution, including the following:
After a root canal to protect the restored tooth
To repair a large cavity that cannot be fixed with a filling
To support a bridge when there is a missing tooth
To repair damaged teeth (fracture or injury)
In children, dental crowns can not only restore the integrity and health a tooth, but they can also help maintain proper teeth spacing, prevent fracture of a weak tooth or help improve bite alignment.
At Georgia Orthodontics & Children's Dentistry, we provide a full menu of pediatric dental services under one roof. This include restorative procedures such as dental crowns. You can trust that we use advanced techniques to eliminate discomfort during the procedure and our materials are top-ranked for aesthetics and durability. Contact us today to learn if your child is a candidate for a dental crown.
Posted on behalf of Georgia Orthodontics & Children's Dentistry
13075 Hwy 9, Suite 110
Milton, GA 30004
Phone: (770) 521-2100
Mon – Fri
: 8:30am – 5:00pm