Orthodontic Emergencies While Out of Town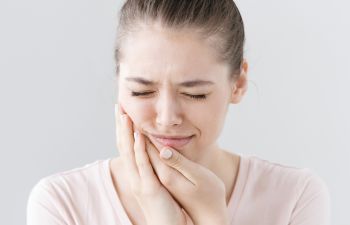 Are you taking a trip over the holidays? It is common for families to go out of town to visit family or friends over the winter break.  However, as you pack your bags full of gifts, toiletries and special outfits, don't forget to include a few items that will help you handle an orthodontic emergency. If you or your child is currently in braces or undergoing orthodontic treatment, it is best to be prepared if a problem should arise. While your orthodontist at Georgia Orthodontics & Children's Dentistry is always a phone call away, it may not be possible to get into the office for a visit.
The good news is that most problems with your braces don't actually qualify as true emergency. In many cases, you can handle the problem on your own if you have a few things on hand. Pack a small "orthodontic emergency kit" that includes the following:
Orthodontic Wax
Nail Clippers
Tweezers
Pencil with an Eraser
These simple items can temporarily relieve discomfort and solve many orthodontic concerns, from loose or broken brackets to poking wires. Remember that you'll still need to make a visit to our office as soon as you can get back home so that we can permanently fix the issue and ensure your treatment is not compromised.
If you are not sure whether your child's braces problem is a true emergency, give us a call. We want our patients to enjoy their holiday trips and not have to worry about their braces in the process. If it is a problem that can be fixed without us, we will guide you through the steps to take using your emergency kit.
Posted on behalf of Georgia Orthodontics & Children's Dentistry
13075 Hwy 9, Suite 110
Milton, GA 30004
Phone: (770) 521-2100
Mon – Fri
: 8:30am – 5:00pm