Orthodontics: Are You Believing These Myths?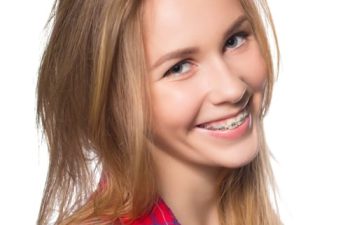 Orthodontics is a specialized field of dentistry that focuses on the correction of malpositioned teeth and jaws. While many people assume orthodontics is simply a matter of putting metal braces on a teenager with crooked teeth, this unique niche of dentistry offers so much more. In fact, there are many misconceptions about orthodontics, and we'd like to set the record straight!
Misconceptions About Braces
#1 An orthodontist is the only provider that can offer smile-straightening therapies.
Unfortunately, there are many dentists and companies that offer braces and aligner treatments without first earning orthodontist certification. If you want to protect your investment and improve your experience, make sure you look for a provider who has undergone additional years of advanced training and education in orthodontics at an accredited residency. A qualified orthodontist should also be a member of the American Association of Orthodontists, or AAO.
#2 Orthodontics are very expensive.
Many patients shy away from the orthodontic correction they need due to cost. However, don't assume your braces or aligners won't fit into your budget until you talk with your orthodontist. Like other specialty health care providers, orthodontists provide customized treatment plans that address your unique needs. The cost of braces for your neighbor may not be the same expense you'd incur. In addition, there is affordable, flexible financing to suit every budget.
#3 Orthodontic treatment is purely cosmetic.
This is a common misconception. While straighter teeth undoubtedly produce a more attractive smile, there are several oral health benefits to be gained when your teeth are in correct alignment. Not only will your teeth be easier to clean, but you can avoid jaw pain, chewing difficulties and speaking challenges with a well-balanced bite.
#4 Orthodontists means wearing metal braces.
Not anymore! Thanks to advancements in modern orthodontics, there are several ways to straighten your teeth without compromising your self-esteem. These include clear braces, Invisalign and other discreet and/or removable appliances.
#5 Orthodontic treatment is only for kids.
Children make up a large percentage of the orthodontic treatment population. However, braces aren't just for children and trends are rapidly changing. AAO reports that more and more adults are taking advantage of orthodontic treatment and realizing the benefits of a straight and confident smile.
Do you have a clear understanding about orthodontics and what it means to you? Call Georgia Orthodontics & Children's Dentistry. We are experts at answering questions about your teeth! Our office is staffed with experienced orthodontic specialists who offer a broad menu of treatment options for kids and adults.
Posted on behalf of Georgia Orthodontics & Children's Dentistry
13075 Hwy 9, Suite 110
Milton, GA 30004
Phone: (770) 521-2100
Mon – Fri
: 8:30am – 5:00pm