Orthodontics Offers More Than a Pretty Smile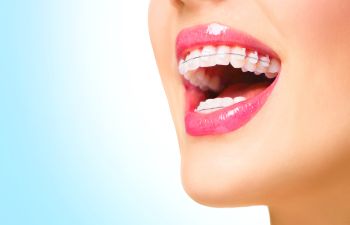 Orthodontic treatment is designed to straighten crooked teeth and close unsightly gaps. It is understandable, therefore, that braces are often considered for what they can do aesthetically within your smile. However, you'll be happy to know that your orthodontic investment does far more than create a pretty smile. While aesthetics is undoubtedly a goal in orthodontic treatment, braces and other smile-straightening solutions can also enhance your oral health in significant ways.
Straight Teeth are Easier to Clean
When teeth are overlapping, crowded and misaligned, it becomes easy for food particles to get stuck in areas where your toothbrush and floss can't clean. This leads to the accumulation of plaque and bacteria, which creates an open invitation for tooth decay and gum disease. Not only can frequent cavities send you to the dental office more than you'd like, the presence of gum disease is also a threat to your overall health. Untreated gum disease is associated with tooth loss, heart disease, stroke and premature birth. Therefore, by straightening your teeth with orthodontics, you can clean your teeth more easily and drastically reduce the likelihood of serious dental problems.
An Aligned Smile Fosters Better Jaw Health
Not only are dental misalignments connected to poor speech and eating habits, they can also contribute to jaw problems. When an individual's bite is not properly aligned (malocclusion), bruxism is more common. Grinding and clenching the teeth can lead to jaw pain and jaw stiffness as well as enamel damage, ear pain and headaches. For a more functional and comfortable jaw, orthodontics can help.
The aesthetic and health benefits of orthodontic treatment can be gained in childhood or adulthood. At Georgia Orthodontics & Children's Dentistry, we value the importance of implementing orthodontic treatment early so that certain oral health problems can be completely avoided. If you suspect your child may need braces, please schedule a consult with us today.
Posted on behalf of Georgia Orthodontics & Children's Dentistry
13075 Hwy 9, Suite 110
Milton, GA 30004
Phone: (770) 521-2100
Mon – Fri
: 8:30am – 5:00pm