Reasons for Shifting Teeth After Braces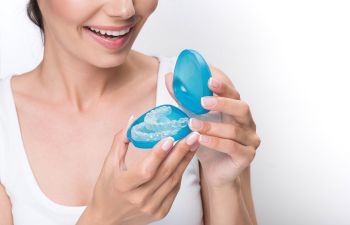 Orthodontics is the time-tested solution for moving your teeth into proper position. However, once your braces come off, there's no guarantee your teeth will stay that way forever. There are certain factors that can increase your risk for shifting teeth after orthodontic treatment, including those you can control and those you cannot.
Minor Movement is Normal
When you get your braces off, don't panic if you notice slight movement of your teeth in the first several weeks. This is completely normal, even if you are wearing your retainer as suggested. Your teeth and gums are simply settling into their new state without brackets, wires and external forces. In most cases, this minor tooth movement occurs in the side or back of the mouth.
Are You Wearing Your Retainer?
Far too many patients neglect to consider the retention phase of their orthodontic treatment as valuable or necessary. The retention phase includes wearing your retainer just as your orthodontist told you. Not cooperating with these guidelines can certainly pose a risk to your smile alignment and jeopardize the investment of time and money you spent in braces.
Other Causes of Shifting Teeth
If you are wearing your retainer just as your orthodontist prescribed and still experiencing some teeth movement, you may need to consider alternative causes. First, your age and growth period may be influencing your teeth movement, especially if your jaw has not finished growing. Bad habits are also a leading cause of shifting teeth after braces. Teeth grinding, teeth clenching or simply pressing your tongue against the back of your teeth can cause shifting over time.
Never Ignore Major Tooth Movement
If you concerned about major shifting after orthodontics despite your efforts to wear your retainer correctly, it is important to see your orthodontist sooner rather than later. You don't want to wait until your alignment goes back to the way it was before your braces treatment. There may be some simple adjustments with your retainer that can be done or a very conservative round of orthodontic treatment.
Call Georgia Orthodontics & Children's Dentistry to learn more about the retention phase of orthodontics or shifting teeth after braces.
Posted on behalf of Georgia Orthodontics & Children's Dentistry
13075 Hwy 9, Suite 110
Milton, GA 30004
Phone: (770) 521-2100
Mon – Fri
: 8:30am – 5:00pm