The 411 on Dental Sealants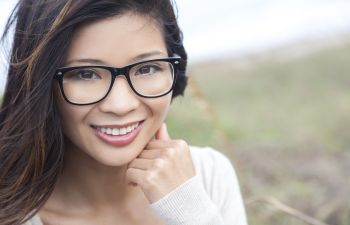 You will probably hear your dentist suggest a dental sealant for your child around the age of six, or when the first molars erupt. Dental sealants are certainly not mandatory, but it is a very simple step that can save your child from extra time in the dental chair.
What Are Dental Sealants?
A dental sealant is a liquid coating that is applied to the surface of the teeth. The sealant hardens and provides a protective shield against cavities. The sealant will make the teeth surfaces much smoother.
Don't worry; sealants are not visible and will not change your child's smile appearance. Consider them to be like a varnish that protects a hardwood floor. Sealants are not the same and do not replace fluoride treatments. Georgia Orthodontics & Children's Dentistry recommends sealant applications for children after their first molars erupt (around the age of six) and when the second molars come in (around the age of 12).
What To Expect
You and your child can rest assured that having sealants applied is quick and painless. First, your child's teeth will be cleaned and dried. A gel is applied, which helps the sealant adhere to the tooth, and then is rinsed away. Our dentists will dry your child's teeth again before applying the sealant. A few seconds of special light exposure may be used to cure the sealant and make it semi-permanent. Sealants are designed to last between 5 and 10 years.
How It Benefits
Dental sealants offer powerful protection against cavities, which can save your child's smile and save your wallet. This applied coating on the surface of your child's teeth will reduce the amount of acid contact. Acids in foods and drinks we consume are what eat away at our tooth enamel. Bacteria also react to plaque buildup and leads to even more acid in the mouth. This creates small areas or pits that are vulnerable to decay. A sealant creates a barrier between the teeth surface and acid attacks. A sealant also helps to smooth the chewing surfaces of your child's molars. This makes it less difficult for food and bacteria to accumulate and easier to keep clean.
Regular brushing and flossing is always required to keep teeth healthy and strong, even after dental sealants. Most dental sealant procedures are covered by insurance at no out of pocket expense. If you have questions about the benefits of dental sealants for your child, please call our office. We are dedicated to the current and future health of your child's beautiful smile.
Posted on behalf of Georgia Orthodontics & Children's Dentistry
13075 Hwy 9, Suite 110
Milton, GA 30004
Phone: (770) 521-2100
Mon – Fri
: 8:30am – 5:00pm