The Importance of Fluoride at All Stages of Life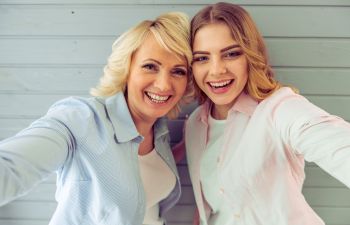 When it comes to fluoride, you probably think of children's dental care. However, fluoride isn't just for kids. Fluoride is a valued mineral source that benefits smiles at all ages. Besides getting your fluoride from city tap water or your daily toothpaste, patients can also get a fluoride treatment at their dental office as part of their routine checkup and cleaning. This is a vital component of an effective preventive dental care plan and is almost always given to pediatric patients.
What does fluoride actually do? Fluoride is known for its cavity fighting abilities. It strengthens your teeth to fight off acid attacks that cause cavities. It can also help to re-mineralize the enamel of your teeth, which greatly boosts its ability to ward off decay.
Babies and Toddlers
In the past, fluoride toothpaste was not recommended for toddlers. However, newer guidelines by the American Dental Association recognize the powerful benefit of fluoride from an early start. Today, parents are advised to begin using a tiny smear of fluoride toothpaste to brush baby teeth twice daily as soon as they erupt! If your child is 3 to 6 years old, you can increase the amount of fluoride toothpaste to a pea-size dollop.
Aging Adults
Children and adults of all ages should be getting proper amounts of fluoride on a daily basis for optimal smile health. In fact, even aging adults may benefit from fluoride treatments at their routine visit. Many patients in their eighties and nineties who have retained their natural teeth experience dry mouth syndrome and expose roots due to gum recession. Unfortunately, this is a recipe for root decay, which leads to painful sensitivity and tooth loss. A professional application of fluoride, however, may help to prevent root decay and the need for root canal therapy in the aging population.
Want to learn more about how fluoride can benefit your family members? Are you getting enough of this vital mineral? Contact Georgia Orthodontics & Children's Dentistry today.
Posted on behalf of Georgia Orthodontics & Children's Dentistry
13075 Hwy 9, Suite 110
Milton, GA 30004
Phone: (770) 521-2100
Mon – Fri
: 8:30am – 5:00pm