The Remarkable Return on Your Orthodontic Investment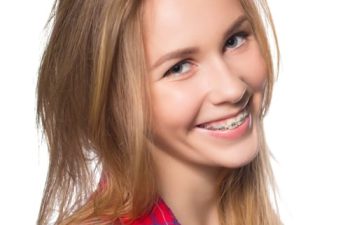 It's easy to complain about the cost when talking about braces for your child. Metal braces, clear aligners and other orthodontic treatments and oral appliances do carry a notable expense. However, don't dismiss the return you will be getting on that investment. Orthodontic treatment offers far more than a beautiful smile. Beyond aesthetic goals, you are also improving your child's health, development and well-being by choosing to straighten their teeth.
Orthodontic treatment in Georgia is a small price to pay when you consider what properly aligned teeth can help your child avoid in their future. While every case and treatment plan is different, those "expensive" braces can prevent your child from the following:
Persistent jaw pain
An inability to eat or chew comfortably
Breathing problems
Swallowing and speech problems
Embarrassment
Poor dental health
Low self-esteem
Serious physical health problems
Freely laughing or smiling
Distraction from play and learning
Tooth decay
Diseased gums
Bone destruction
TMJ problems
Tooth loss
Ways to Alleviate the Burden
Whether it is the cost of treatment, the extra time involved or the dread of wearing metal braces, there are many obstacles that parents and teens face when considering orthodontic treatment. Not only does orthodontic treatment offer priceless benefits in the long-run, but there are also ways to minimize these obstacles in the short-term. Don't hesitate to ask your orthodontist about flexible payment options and financing plans. There are also many alternatives to metal braces if you want to cut down on office visits or disguise the appearance of your oral appliance, including short-term orthodontics and Invisalign clear aligners.
At Georgia Orthodontics & Children's Dentistry, we offer a full menu of orthodontic treatments to help you gain the remarkable benefits of a straighter smile with minimal stress.
Posted on behalf of Georgia Orthodontics & Children's Dentistry
13075 Hwy 9, Suite 110
Milton, GA 30004
Phone: (770) 521-2100
Mon – Fri
: 8:30am – 5:00pm