The Value of Combined Care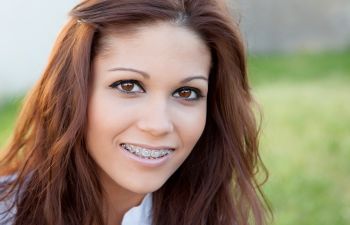 At Georgia Orthodontics & Children's Dentistry, we are proud of our ability to provide excellence in both pediatric dental care and orthodontic care. In doing so, we can offer a number of valued benefits to our patients. While the convenience of having dental care and orthodontics under one roof is obvious, there are ways it can benefit your child's oral health too. Pediatric dentistry and orthodontics are complementary specialties, so we like to keep them together, all in one place.
The Full Picture
Pediatric dental care involves the examination, diagnosis and treatment of dental conditions and injuries. It focuses on educating young patients about oral hygiene and establishing strong preventive measures.
Orthodontics involves the careful adjustment of the teeth to correct misalignment and move the teeth and jaws into better position. This is accomplished through a number of measures that are specific to each patient, including retainers, spacers, braces, aligner trays and more.
It is important to note that orthodontic treatment is most effective in adolescence or late childhood when the positioning of adult teeth is most malleable. This makes working alongside pediatric dentistry a natural and ideal match!
Identifying Orthodontic Concerns Early
As previously mentioned, it is best to begin orthodontic treatment earlier rather than later. When your child's orthodontist and pediatric dentist work side by side, it becomes easier to diagnose a misalignment or malocclusion as well as determine the most appropriate time to start treatment. You can skip the process of being referred out to a different practice or waiting on x-rays to be transferred. Both dentist and orthodontist can stay abreast of a concerning issue and monitor it more closely.
Better Dental Care While in Braces
Many patients falsely assume that if they are regularly visiting their orthodontist, they can steer clear of the dentist. The truth is, a practice that exclusively offers orthodontics will not tend to the health needs of your teeth and gums. This can be detrimental, as it is common to face extra dental health challenges while wearing braces because it is harder to keep your teeth and gums clean. At Georgia Orthodontics & Children's Dentistry, we can give special attention to maintaining dental health and hygiene in conjunction with orthodontic adjustments. Combined care means we can monitor the movement of your teeth while also watching for early signs of decay, gingivitis and other dental health concerns.
A More Convenient and Comfortable Experience
Last but not least, both parents and kids can reap the benefits of convenience when choosing our practice of combined care. We know that school activities, sports practices and other obligations can quickly fill up your schedule. As a patient of Georgia Orthodontics & Children's Dentistry, you'll only need to keep up with one set of appointments. Not to mention, you can watch your child become more comfortable with one team of dentists and feel at ease in one environment. Establishing trust between children and their dentist means a less stressful visit for the entire family!
When it comes to your child's smile, we offer a very personalized and team-oriented approach. In one place, you can trust that we will care for the health of their teeth and gums as well as identify and treat orthodontic problems in a timely manner. To learn more about the benefits of combined care at Georgia Orthodontics & Children's Dentistry, please give us a call.
Posted on behalf of Georgia Orthodontics & Children's Dentistry
13075 Hwy 9, Suite 110
Milton, GA 30004
Phone: (770) 521-2100
Mon – Fri
: 8:30am – 5:00pm