Tooth Loss: Causes and Solutions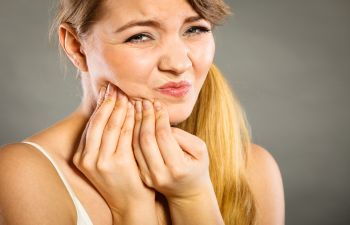 Your teeth were designed to last a lifetime. Unfortunately, not everyone is able to preserve their smile through all stages of life. Whether it is from an accidental injury or untreated dental problems, tooth loss can bring both aesthetic and functional consequences.
A tooth replacement solution should be sought in order to protect your existing teeth and prevent bone loss in your jaw. Georgia Orthodontics & Children's Dentistry offers dental implants as the leading choice in tooth replacement. Dental implants are the only way to replace your missing teeth and protect your entire jaw and tooth relationship. This type of prosthetic teeth look, feel and act most like your natural teeth. Dental implants are an effective solution for the following common causes of tooth loss:
Gum Disease: The leading cause of tooth loss is periodontal disease, which is essentially a localized infection in the gums and supporting structures of the teeth. If not treated, the infection progresses and results in unsupported or loose teeth. In advanced gum disease, the tooth can either fall out on its own or become damaged to the point that it needs to be extracted.
Trauma: Accidents happen. Unfortunately, they can affect your mouth and teeth in some cases. Mouth trauma can cause your teeth to fracture severely or be knocked out completely. In some cases, trauma can cause root fracture, which is not always noticeable until months later when an infection develops. Lastly, your tooth may need to be removed after chronic stress, such as an extreme grinding habit that has caused irreversible damage.
Tooth Decay: A cavity must be filled to prevent extensive damage. Untreated dental caries can lead to infection in the bone around the ends of the roots, which will then summon a tooth extraction.
Congenital absence: It is not uncommon for you to be born with tooth loss. This means that perhaps you had your primary tooth come in, yet there is not a permanent tooth to replace it. A baby tooth will often fail at some point (either due to dental disease or lack of root support) and need to be removed.
Tooth loss is not always in our control. Regardless of what has caused you to have gaps in your smile, the most important step now is to find a way to regain a complete set of healthy and attractive teeth. Ask us at Georgia Orthodontics & Children's Dentistry about your candidacy for dental implants — the most sophisticated and revolutionary way to replace your missing teeth.
Posted on behalf of Georgia Orthodontics & Children's Dentistry
13075 Hwy 9, Suite 110
Milton, GA 30004
Phone: (770) 521-2100
Mon – Fri
: 8:30am – 5:00pm