Why Do Adults Experience Shifting Teeth?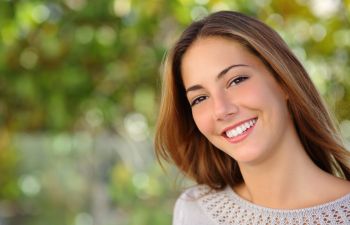 It is not uncommon for things to gradually start shifting out of place as we get older. This includes your teeth. In fact, many aging adults experience a change in the way their teeth are positioned. This may result in gaps, crowding and other alignment issues that didn't use to be there. Fortunately, adult braces can correct shifting teeth. In fact, most alignment issues related to aging are minor and can be solved with minimal treatment time.
Here are some common orthodontic concerns that can occur in aging adults and the reason behind them:
Teeth Gaps

Do you have a gap between your two front teeth that you didn't have as a teenager or young adult? This is not abnormal. As we age, a muscle in the front of the mouth relaxes and causes the front teeth to spread apart. Periodontal disease, tongue thrusting and the loss of molars can also contribute to the spreading of front teeth.

Teeth Overlap

It is common for the jawbone to change as we grow older. This unfortunately alters the midline of the teeth, which in turn causes your teeth to move or migrate towards the middle and creates an overlap or crowding at the center of your smile.

Teeth Collapse

Similar to an overlap, teeth can also collapse inward over time. This typically occurs when missing teeth aren't replaced in a timely manner or when some teeth are severely worn down due to poor oral health. Teeth collapse can not only change your smile, but it can also impact your facial appearance and jaw position.
Along with the natural aging process, gum disease and years of poor oral habits (bad brushing, teeth grinding, etc), teeth can also shift in adults if you neglected to wear your retainer after orthodontics when you were younger.
Regardless of how or why your teeth shifted out of place as an adult, we want you to have a straight and confident smile now. At Georgia Orthodontics & Children's Dentistry, we offer a broad range of orthodontic treatment options for adults – even if you are in your senior years! Remember that although you may be less concerned with your smile appearance as an aging adult, straight teeth can significantly improve your oral health. Orthodontic correction in adults also makes it easier to keep your teeth clean, a great benefit for those who are losing dexterity or struggle with arthritis in the hands.
Posted on behalf of Georgia Orthodontics & Children's Dentistry
13075 Hwy 9, Suite 110
Milton, GA 30004
Phone: (770) 521-2100
Mon – Fri
: 8:30am – 5:00pm