Why Does My Child Need a Palate Expander?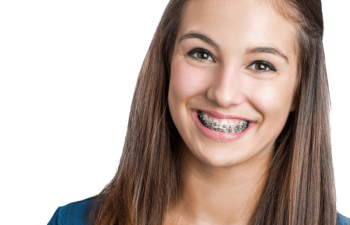 A palate expander is a fixed orthodontic appliance that is commonly recommended for young children. Since this is often the first type of appliance that a child may wear, it is understandable why parents want to know more about it, such as why a child may need it as well as what to expect during and after treatment. Here's a closer look at palate expanders and their benefit towards young growing smiles.
What is a Palate Expander?
A palate expander is a special appliance that does exactly what its name implies – expands the palate. In doing so, it widens the upper jaw, which can be a critical component in early orthodontic treatment in order to create more space for the upper permanent teeth to erupt or to proactively address a cross bite.
Children benefit from palate expanders most because the bone sutures of their palates are not yet fused and can be more easily manipulated. Palate expanders are fixed appliances that are custom made for each patient. Each side of a palate expander is connected with a screw in the middle. A special key is used to turn the screw, which expands the device and puts pressure on the palate to widen.
Parents are typically responsible for the keeping and turning of the palate expander key. Depending on the needs of the child and the orthodontist recommendations, you may be asked to turn the expander once or twice daily for a set period of time. Once the desired expansion has been achieved in the palate and upper jaw, the screw will no longer need to be turned. However, it is not uncommon for an orthodontist to recommend leaving the expander in for several subsequent months to allow the bones to fill in the open gap and stabilize properly. The average treatment time for wearing a palate expander can be anywhere from 3 to 9 months.
How to Prepare Your Child
This is an oral appliance that requires some attention, especially at the beginning when the key is used to turn the expander. Therefore, it is important to educate your child about what to expect and the importance of cooperating. While the turning of the key should not cause pain, your child will likely feel mild to moderate pressure. This pressure can be felt in the upper mouth and even below the eyes or top of the nose. Any discomfort should resolve easily and can be managed with OTC pain relievers.
Just like orthodontic appliance, your child may experience an adjustment period and feel awkward when eating or speaking. He or she may even drool or speak differently at first. However, children get accustomed to palate expanders rather quickly.
Don't be alarmed if you see a minor gap developing between your child's front teeth. This is only confirmation that the expander is working and not an indication that they will be left with a front tooth gap for life. The next stage of orthodontics will address these spaces that an expander created.
Finally, it is important to explain the rules for cleaning and caring for the palate expander. The appliance should be brushed after meals if possible. Squirting the expander with a syringe of water can be helpful to rinse away bacteria and stuck food particles after eating. In addition, your child should avoid foods that may damage the palate expander, such as sticky or hard candy, ice, nuts, etc.
Schedule Your Consult with a Pediatric Orthodontist
Have questions about palate expanders or your child's first stage of orthodontics? We are happy to help. Palate expanders can work alongside your child's natural growth process to treat and prevent orthodontic concerns. In many cases, this translates to less time in braces as a teen or adult. Call Georgia Orthodontics & Children's Dentistry today.
Posted on behalf of Georgia Orthodontics & Children's Dentistry
13075 Hwy 9, Suite 110
Milton, GA 30004
Phone: (770) 521-2100
Mon – Fri
: 8:30am – 5:00pm