Xylitol For A Healthier Smile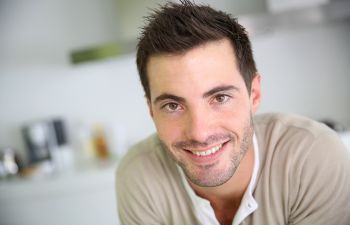 Most of us enjoy eating sugar. But guess what? The bacteria in your mouth thrive on it too. In fact, that is how tooth decay begins. When you consume foods or drinks that contain sucrose (sugar), your oral bacteria gain the energy to multiply and form harmful acids. These acids erode or "eat away" the enamel of your teeth, which is their outermost layer of protection. In result, a cavity is formed.
There are many ways to stop this process, from avoiding sugary foods to maintaining a more diligent oral hygiene routine. However, one of the latest weapons against tooth decay is Xylitol. This is a plant-derived sweetener that actually prevents bacteria from adhering to your teeth as well as helps to neutralize the pH level in your mouth. In fact, an acid attack that would typically last over 30 minutes can be stopped in its tracks by introducing Xylitol to your mouth. With less bacteria and less acid on your teeth, your smile stands a strong chance against decay.
Xylitol is a sweetener but not your average sweetener. It doesn't break down like sugar and bacteria can't digest it. Therefore, the growth of bacteria is greatly inhibited when Xylitol is present. In addition, Xylitol increases saliva production, which is our body's natural way of protecting our teeth and neutralizing acids in the mouth. Not only does Xylitol boost saliva, but it makes your saliva more alkaline.
The calcium and phosphate salts in saliva are the best responders to areas of weak enamel, with the ability to harden soft spots and re-strengthen your enamel.
Now that you are convinced of the powerful dental health benefits of Xylitol, where do you get it? This amazing sweetener is now found in pure form in most grocery store aisles. However, the easiest way to get your daily Xylitol intake is to choose chewing gum that is solely sweetened with Xylitol.
Posted on behalf of Georgia Orthodontics & Children's Dentistry
13075 Hwy 9, Suite 110
Milton, GA 30004
Phone: (770) 521-2100
Mon – Fri
: 8:30am – 5:00pm