Your Teen and Gum Disease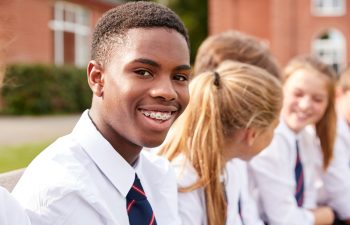 When it comes to worrying about your teenager, gum disease is probably not on your radar. However, gum disease is a serious oral health condition that adolescents are at particular risk for. Gum disease, or periodontal disease, is marked by the presence of inflammation or infection within the soft tissues and bone that support the teeth. Although its early stages are very treatable, more advanced gum disease can cause the gums to pull away from the tooth root and even destroy the surrounding bone. A final consequence of untreated gum disease is tooth loss, which will likely get your teen's attention!
In most cases, gum disease begins with the build up of plaque. From here, it is a chain reaction if the process is not stopped. Plaque contains bacteria, which also release toxins. In turn, these toxins damage and inflame the soft tissues and bone. Once an infection has set in beneath the gum line, professional intervention is necessary. This can be in the form of a deep cleaning, or scaling and root planing, that can effectively cleans the deep pockets of gum tissue and encourage the connective tissues and bone to reattach.
Why are teens at a greater risk for gum disease? There are actually a number of contributing factors, including the following:
Diet:  It is common for teens to consume more sugary snacks and drinks, including sports drinks and sodas that are high-sugared and acidic. This sets the stage for plaque accumulation!
Hygiene Habits: Let's face it; teenagers lead a rushed and busy schedule. It is not uncommon for teens to slack on their flossing and brushing efforts now that their parents are not constantly reminding them or doing the job for them.
Weakened Immunity: Regardless of your age, if you don't get enough sleep, have higher stress levels or eat a poor diet, your body's ability to fight off an infection is lowered. Regrettably, gum disease is an infection and many teenagers run their bodies down enough to compromise their immune system.
Braces: Adolescence is prime time for orthodontics. Unfortunately, braces make it even more difficult for teens to clean their teeth. Many patients suffer from red, puffy gums while in braces, and this is the first sign of gum disease.
Hormones: We all associate teenagers with raging hormones. For girls, the increased sex hormones during puberty can cause their gums to be more vulnerable to irritation. Never underestimate the power of hormones, even when it comes to dental health!
At Georgia Orthodontics & Children's Dentistry, we are well aware of the unique concerns that teenagers face when it comes to their oral health. We work hard to educate our teen patients on the importance of taking care of their teeth and gums during this stage of life. If you notice signs of red, swollen or bleeding gums in your teenager, please give us a call so that we can initiate early treatment.
Posted on behalf of Georgia Orthodontics & Children's Dentistry
13075 Hwy 9, Suite 110
Milton, GA 30004
Phone: (770) 521-2100
Mon – Fri
: 8:30am – 5:00pm