Spark Clear Aligners in Lawrenceville
TruGEN™ is an innovative technology that outperforms other teeth aligners on the market. There are several benefits to choosing Spark Clear Aligners, making this orthodontic treatment option the perfect solution for teens and adults in Lawrenceville. If your smile is affected by crowding, spacing, open bite, underbite, overbite or crossbite, our specialist orthodontist can restore your confidence. Patients who have tried other aligners consistently report that TruGEN™ results in a superior experience.
Over time, some clear aligners become stained, making them less invisible. With higher stain resistance, Spark Aligners remain clearer longer. Other benefits include greater comfort, strength and durability. If you have always dreamed of achieving straighter teeth and a brighter smile, Spark Aligners will deliver.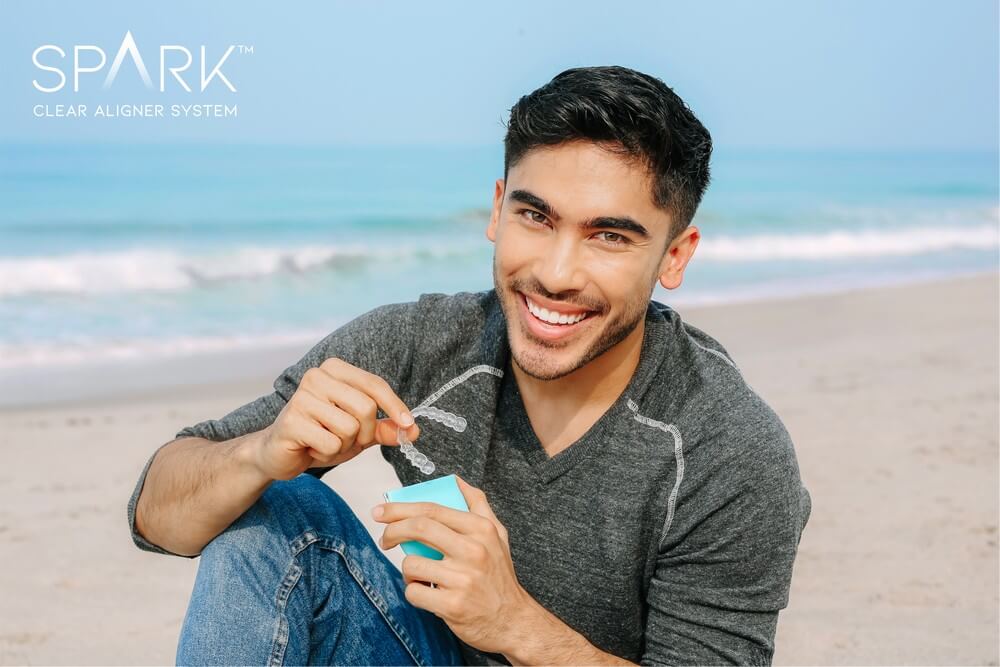 Invisible Braces to Straighten Teeth
With several options for straightening teeth available, patients may struggle to choose the best option. You want a treatment in Lawrenceville that provides comfort and other benefits throughout the process. Clear aligners are specifically designed to promote confidence in the wearer. This design element is especially important for teens who may already have feelings of low self-esteem due to crooked or otherwise misaligned teeth.
Patients who seek out teeth straightening treatments commit to a relatively long process. It is therefore essential that aligners are strong and resilient. The innovation of TruGEN™ means that Spark Aligners are built to last. Comfort is also a crucial part of the teeth straightening experience. Thinner aligners that are trimmed to fit will prevent irritation to soft tissues.
Spark Aligners are resistant to damage due to durable design elements. This feature is a benefit to teens that play sports or instruments. If you have an active teen who needs teeth straightening solutions, TruGEN™ is a game-changer.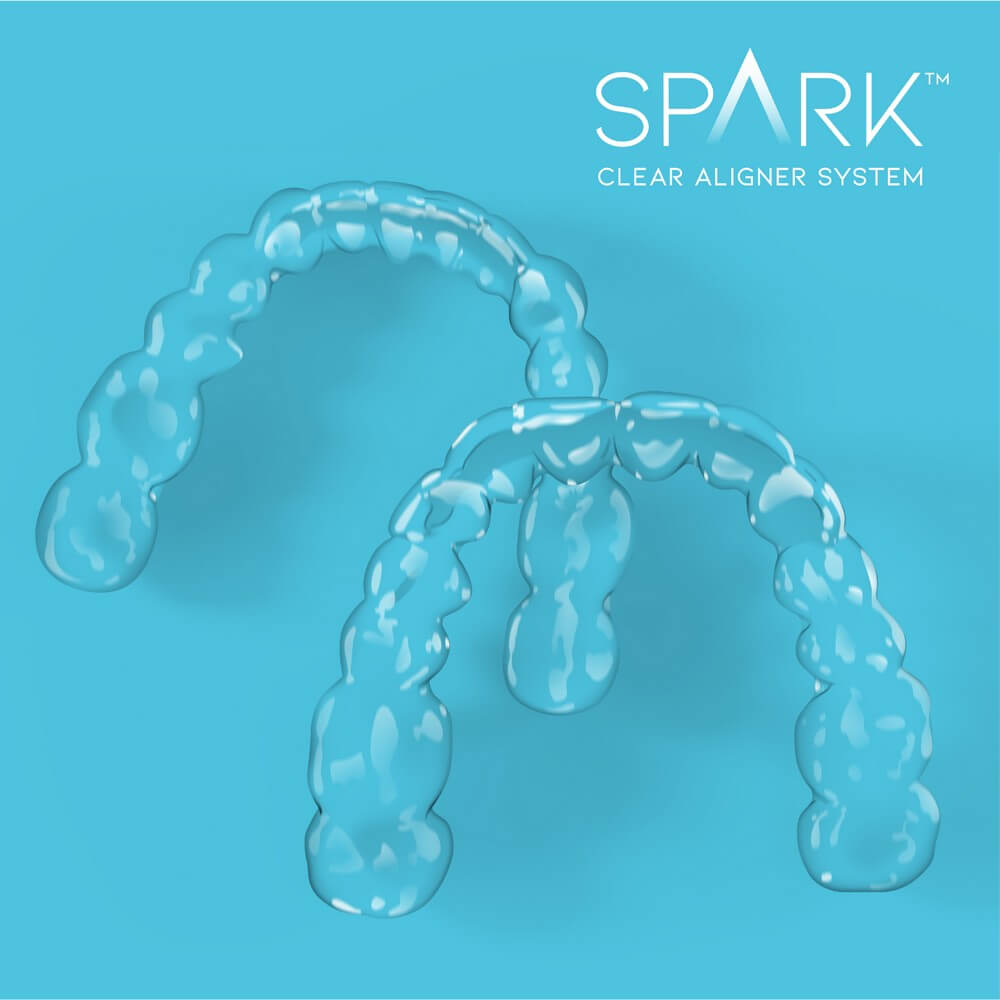 Ask About Spark Aligners!
Spark Aligners offer more efficient teeth movement, which results in better outcomes for patients. The TruGEN™ creators trust orthodontists who have completed the required training. If you are considering options for restoring your smile in Lawrenceville, we have solutions that are proven to work.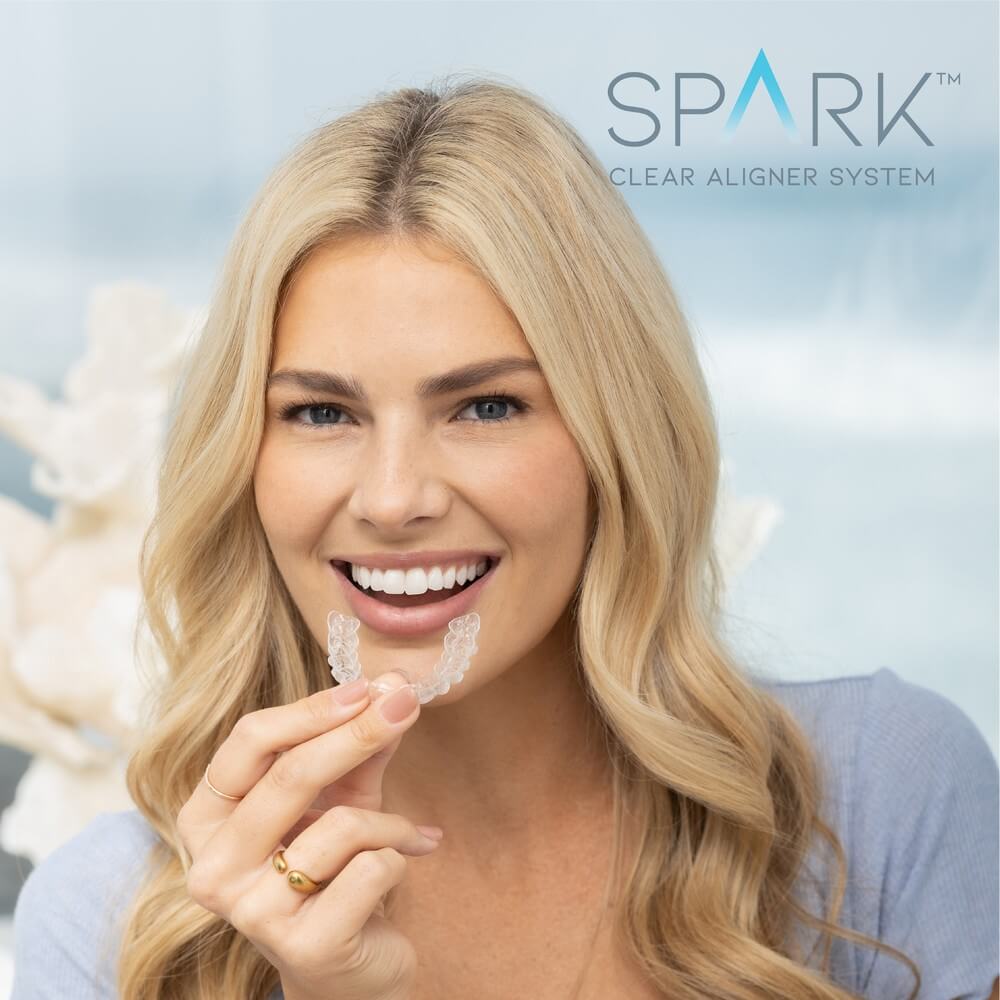 Spark Aligner Consultation
A consultation with your orthodontist is a relaxed experience that will provide you with answers to any questions or concerns. While the benefits of Spark Aligners are clear, it helps to see the potential results when treatment has concluded.
Your orthodontist can produce 3D images that replicate the process and outcomes from Spark Aligner treatment. Patients who suffer from crowding, spacing, open bite, underbite, overbite and crossbite are welcome to book a consultation at our offices.
Teenagers and adults will benefit from Spark Aligners in Lawrenceville and surrounding areas. TruGEN™ offers strength, durability and comfort and outperforms leading aligners on the market. As a cost-effective treatment, Spark Aligners are competitively priced when compared to similar treatment options.
This is your opportunity to smile with confidence. If you would like to explore the advantages of Spark Clear Aligners further, reach out to our orthodontic team. We can book you or your teen for a convenient and informative consultation today. All suitable candidates will benefit from an individualized treatment plan with convenient appointments and aftercare options.